El Paso Property Management
Let Us Manage Your El Paso Rental Property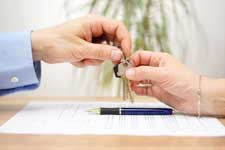 We Rent Homes is a full-service residential property management company that focuses on serving the needs of investors and individual landlords in the greater El Paso marketplace. Our property management solutions are tailor-made to assist property owners who prefer to have their investments handled by a third party with expertise in maximizing asset income, minimizing downtime, managing risk, and controlling expenses. 
Our knowledgeable staff takes the guess work out of renting your home. We offer a convenient online Owner Portal where you can log in to view monthly statements, invoices, disbursements, tax documents and other correspondence, making it easy to monitor your investment from any location. Our organization has developed an effective style of property management that has allowed us to build and retain lasting relationships with our clients. This progressive style and dedication to improving the way we do business is what sets us apart from the competition. At We Rent Homes, we believe your property is only as good as the team that manages it. 
When you list a property with us, you can relax knowing your investment is in good hands!
The Benefits of using We Rent Homes
No hassle management
Automated owner statements
Online Owner Portal Access
Industry leading marketing tools
24/7 maintenance request handling
Prompt Response to Tenant Requests
Low vacancy rate
Low time on market
Industry specific local knowledge
What we do as your El Paso property manager:
Fill vacancies
Advertise your rental
Handle tenant inquiries
Background and credit investigations
Application processing
Lease signing
Full service repair
Rent collection
Accounting
Coordinate Evictions
Inquire About Our Services
Our Technology Advantage
Our goal is to provide you with the best service available, managing your properties efficiently and effectively. We have invested in a complete, modern property manager software solution and are excited to share several of its benefits to you. This software allows us to:
More effectively market your properties and fill vacancies sooner

We are able to quickly advertise vacancies online, posting to our website and hundreds of other listing sites. Applicants can also apply using their smartphones.

Correctly price your rental and reduce vacancies

Our built-in rental comparison tool provides actual rental rates for units similar to yours in the same geographic location. This insight allows us to maximize your revenue and fill vacancies faster.

Screen for the best residents

Streamlined, built-in resident screening includes standard background and credit checks along with past rental payment history. Screenings can be completed in minutes–enabling us to place the highest quality residents quickly.

Pay you faster and more securely

New functionality provides our team the ability to deposit funds directly into your bank account. No more waiting for a check in the mail.

Collect rent faster with online payment options

Today's tenants expect easy, online payment options. We give residents convenient ways to pay electronically via E-check or credit card.

Offer on-demand access to your statements

Owner statements are quickly and securely posted to an online Owner Portal, saving you time and effort. 

Handle property maintenance issues faster

We use electronic work orders and communication with vendors so we can quickly resolve issues. At your request, we can email you a copy of the work order and relevant information giving you real-time updates.
Owner Statements Available Online
Did you know that you can view your owner statement online? It's fast, easy, and secure! Once you register and log in to your Owner Portal, you'll be able to:
Access information about your property 24/7 from any location
View monthly statements and disbursements
Pay invoices
Track tax documents and other correspondence
Sell the Home You Are Currently Renting!
Are you ready to sell your rental property? We, and our partner One Realty El Paso, can help you via traditional seller representation or we can also list your home with an Option to Purchase (with first right of refusal).   
El Paso Area Information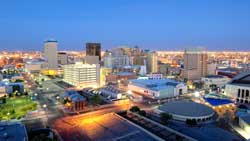 We offer an abundance of three and four bedroom rental homes in all parts of the El Paso, TX area, meeting any and all commuter needs. Whether you need easy accessibility to Fort Bliss/White Sands Missile Range or you want to be in the heart of the city, we have you covered.
Our homes in Northeast El Paso are minutes away from Fort Bliss and offer beautiful views of the Franklin Mountains. If you want more of a city feel, head a little farther east and you will find a new and flourishing section of El Paso. This updated area has a modern feel with brand new shopping areas, eateries, parks and some great new schools.
The Westside of El Paso offers a great place to settle down and start your family. It has some of the top schools, parks and other imperatives for your children to enjoy. There is also great shopping at your fingertips at The Outlet Shoppes at El Paso, which features such stores as Nike, Polo Ralph Lauren, Oakley and Coach. Many of our properties feature luxurious amenities such as new stainless steel appliances and refrigerated air, which will make the hot summers of El Paso substantially easier to handle.
The Eastside of El Paso, which includes Horizon City, is just minutes away from Fort Bliss for an easy commute. This side of town has been sky rocketing in the real estate growth arena. The Fountains at Farah offer a unique combination of restaurants, shopping, events and entertainment in a beautiful outdoor environment with multiple cascading fountains and covered parking. With many of our homes are close to shopping centers and a variety of outdoor activities, it is an ideal neighborhood for you and your family to rent a home in.
Living in El Paso, where it is hot and sunny 300 days of the year, having a pool to swim in with friends and family can make a considerable difference in your quality of living, and offers everyone a free (almost year round) outdoor activity. Big backyards with landscaping, patios and balconies give you and your family an opportunity to enjoy your evenings looking out on El Paso's breath taking sunsets. We dare you to not take an #Instagram picture when you see how beautiful they are.
If you are looking for something smaller, with little to no maintenance and no worries, such as a duplex or condominium stress no more, we have those too. We have many properties in all shapes and sizes to meet your residential needs. All of our properties offer quick and convenient freeway access to I10, Loop 375, and US Hwy-54 so wherever you are, and wherever you need to go, you can get there with ease.
It is our mission at We Rent Homes El Paso to offer state-of-the-art online services to make your rental experience as easy and convenient as possible. If you need to pay your rent, but you are out of town or busy at work, you can pay it online. We know that filing a maintenance request can be difficult with some owners and property managers, so we make it easy. Simply go online and fill out your request and we will have your problem fixed in a reliable and timely manner.
Here at We Rent Homes El Paso we are always striving to give our current and future tenants the best renting experience possible. Our commitment to hiring the very best individuals has resulted in strong business growth and long-lasting tenure in the El Paso area, making us one of the most respected and trusted local property management companies.
With our focus on the future, we constantly do our best to improve our customer service. We want our clients to know that we stand by them in the difficult and tedious times, as well as the joyful and pleasurable moments. We hope that you find our Website to be an effective tool, and the only one you'll need in your search for a new home or business location. As a result, we guarantee to make every effort to have your search be not only successful, but pleasant as well.
Areas We Serve