Information You Need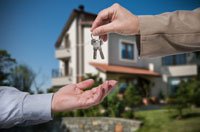 We Rent Homes is a full-service residential property management company that focuses on serving the needs of investors and individual landlords in the greater El Paso marketplace. Our property management solutions are tailor-made to assist property owners who prefer to have their investments handled by a third party with expertise in maximizing asset income, minimizing downtime, managing risk, and controlling expenses. 
Property Management Services Landlord Sales
Owner Statements Available Online
Did you know that you can view your owner statement online? It's fast, easy, and secure! Once you register and log in to your Owner Portal, you'll be able to:
Access information about your property 24/7 from any location
View monthly statements and disbursements
Pay invoices
Track tax documents and other correspondence
How it works
In order to keep your financials secure, we use a state-of-the-art portal system that is linked to your email address. To register, go to the Owner Login page and click on the "create your password" link. You will need to register using the email address you provided to us. If you need assistance, please call us at (915) 585-8217.