Landlord Sales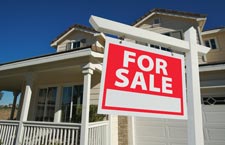 Would you like to sell the home that is currently being managed by We Rent Homes? We can help! We Rent Homes and our partners, One Realty El Paso, and One Realty Investments, can facilitate an Option to Purchase (with first right of refusal), offer traditional seller representation, and/or assist in coordinating special types of financing - Owner Financing, and Private Capital to the tenant.   
Option to Purchase (with first right of refusal) aka "Option"
Adding an Option to your rental listing can increase the listing's exposure, help you find a buyer, and may even help you save in Realtor fees. Renters who would like to purchase a home in the near future often look for an Option to Purchase when searching for a home. It can give them time to get to know a home/neighborhood, repair credit, save for a down payment, and plan for a home purchase. Adding the Option addendum to their lease spells out the price, timeframe and terms of the potential home sale. It is an intent to purchase, without obligating the tenant to buy the home. At the end of the Option term, if the tenant does not purchase the home,  you have the opportunity to update and/or renew the Option terms, list the home on the market, or remove the home for sale.
Traditional Seller Representation 
Our partner, One Realty El Paso, is committed to offering the finest full-service real estate services in the borderland. Specializing in seller representation, they provide clients with years of industry experience, the latest marketing technology, and individualized service that ensure the sales process goes as smoothly as possible. Their goal is to represent home sellers in the greater El Paso area and help them get top dollar for their home in the marketplace. For more information on traditional seller representation, please call (915) 585-8200 or visit http://www.onerealtyelpaso.com/. 
Owner Financing / Private Capital 
If you own your home outright and would like to offer owner financing to prospective tenants or buyers, we can facilitate it! Offering owner financing can expand the pool of buyers for your home by offering an alternative to conventional financing.  If you do not own your home outright we can still provide the tenant with private capital options if they do not meet the traditional qualifying guidelines. 
One Realty Investments
Our partner, One Realty Investments, is in the business of selling already rented properties to investors that want hassle free already rented single family home. For more information, please call (915) 585-8200 or visit http://www.onerealtyinvestments.com .